RESERVATIONS AT RAINFOREST CAFE NIAGARA FALLS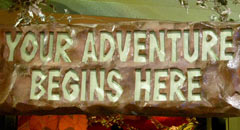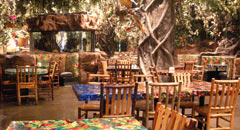 The Rainforest Cafe is a unique dining experience in the heart of the Niagara Falls tourist district, perfect for kids or the kid at heart.
Guests will be accommodated on a first come first serve basis with the Rainforest's commitment to provide all guests with a fun dining experience; the Rainforest Cafe does not accept reservations.
For groups of 20 or more (subject to availability) please contact sales@niagarafallshotels.com
For more information including expected wait times please contact via email: rfc@niagarafallshotels.com.