RESERVATIONS AT RAINFOREST CAFE NIAGARA FALLS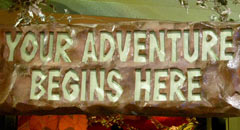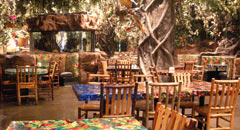 The Rainforest Cafe is a unique dining experience in the heart of the Niagara Falls tourist district, perfect for kids or the kid at heart.
Guests will be accommodated on a first come first serve basis with the Rainforest's commitment to provide all guests with a fun dining experience; the Rainforest Cafe does not accept reservations. Please check-in at our front entrance upon arrival and we will quote a wait time (if any), assign a pager and buzz when your table is ready. While waiting we have our retail store, shark tank and Adventure City arcade for your enjoyment.
For more information including expected wait times please contact via email: rfc@niagarafallshotels.com.